Muyang can serve you with all kinds of state-of-the-art feeding system and raising system starting from layout, equipment procurement, installation, commissioning up to after-sales service, that will benefit you in time and cost saving and marketability.
Solutions
MUYANG Farming is one-step solution provider, we combined development, design, production, sales and service in one of the livestock breeding equipment professional systems solutions provider, which could provide for customers the farm planning, steel structure warehouse, farming equipment and engineering, to manure and sewage systematic breeding processing system solutions.
MUYANG is committed to establish new standardized and automated breeding models,
to solve site layout, henhouse, feeding facilities equipment, biosafety system, waste treatment and other ancillary services for customers, the company has first-class R & D team and strong capital investment, decades of experience in designing and producing livestock equipment and complete production process system and quality control system, which could ensure to provide reliable products to customers, reduce farming costs, to achieve the optimal value of production. In China and Southeast Asia, the Middle East, Central Asia and other 80 countries and regions, constructing the various types of standardization, automation, large-scale layer, broiler, breeder breeding project, with international advanced level, has won wide recognition from global customers.
MUYANG could customized for customer needs to provide a variety of modern livestock farming systems, such as cage raising, flatting raising, pig raising systems and so on.
1. Cage raising system
Cage raising system including Cage shelf subsystem, Feeding subsystem, Drinking subsystem, Auto egg collecting subsystem, Climate control subsystem, Manure removing subsystem, Matching subsystem and so on.
(1)Cage shelf subsystem
Steel is Q235, hot-rolled strip
Completely hot-dipped galvanized, hot-dipped galvanized shelf and crib, anticorrosive and durable, life expectancy is more than 20 years.
Bottom net: suitable trundle Egg angle, well-distributed and springy bottom net, cut down the Egg broken ratio.
Bottom net strengthen line, improve the technology, keep the cage strength and springy.
With auto feeding, egg collecting, drinking, dosing, manure removing and environment control system, hot dip galvanized cage with reliable operation.
Savings manpower, reduce the labor intensity and reduce the manager cost.
MUYANG Advanced products—Egg breeder mixed feeding cage.
Reasonable gap and structure of Front net, improve the visual effect of chicken.
Set special feed site for cock, provide the most suitable conditions and prevent cockscomb were wounded.
Prevent pecking the eggs.
Prevent the manure falling above eggs.
New structure of the hopper, avoiding feed caking, smooth operation
Feeding device allows the feeding surface more uniform.
Deep trough reduce feed wastage
(2) Egg collecting subsystem.
Smooth operation, Italian high-quality egg collection band, low egg broken ratio.
Providing the central collecting eggs system, reduced mobility in henhouse, to ensure biosafety.
Save manpower
(1) Drinking subsystem
Water Pipe, nipple, bell shape drinker, water filter Medical Pump
(2) feeding subsystem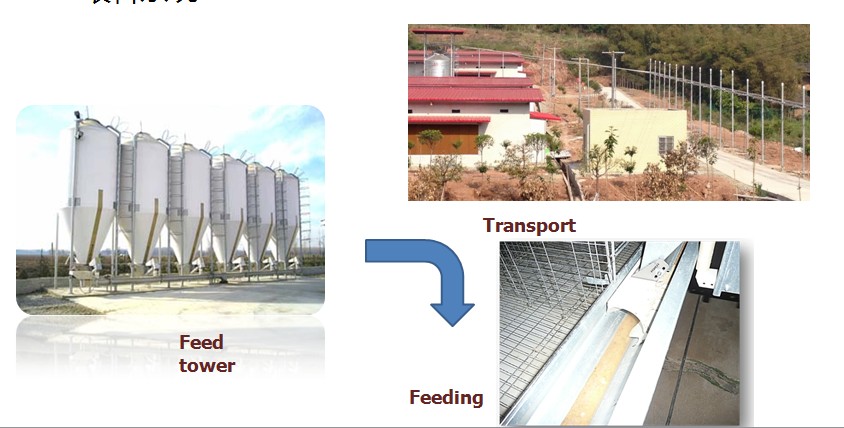 (3) Manure removing subsystem.
Scraper manure removing, reduce the amount of labor, reduce empty time of henhouse, reduce mobility of human, to ensure biological safety
Save manpower, manure removing thoroughly; reduced mobility, to ensure biosafety
Transport to the loading manure truck directly, saving manpower; Don't need heap manure field, saving space; reduce disease risk at the end of manure removing
(1) Climate control subsystem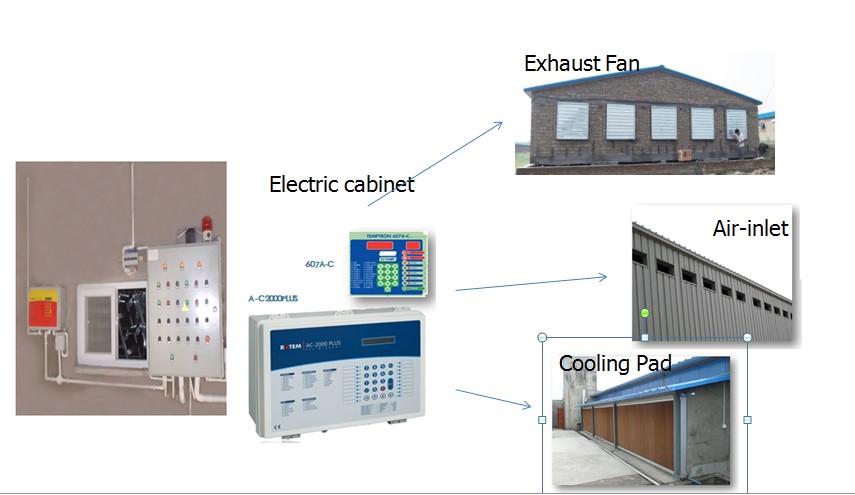 (2) Flatting raising system
(1) feeding subsystem
Feeding uniform, efficient, stable
Feed line can be according to different age and adjust the height easily.
Simple operation, easy maintenance
Less investment, high profit.
Saving feed and manpower
(2) Drinking Subsystem.
System provides health, clean drinking water, improve the indoor environment, increase the survival rate
Waterline: easy to install, easy to use, saving manpower, easy to manage
Waterline can adjust the height according to different ages easily, easy to use, reduce labor intensity
(3) Others
Equipped with environmental control system, manure removing equipment under the net, can reduce labor intensity greatly and improve ambient air quality inside the henhouse, increase productivity and economic benefits.
2
. Pig farming system
Including the penning subsystem, feeding subsystem, Drinking subsystem, Ventilation and cooling subsystems, heating subsystem, environmental control subsystem.
(1) penning subsystem,
Penning size could tailored according to the customers need, now we have two types: back in front out; Back in and back out.
(2)feeding subsystem
(3) drinking subsystem
(4) Ventilation and cooling subsystems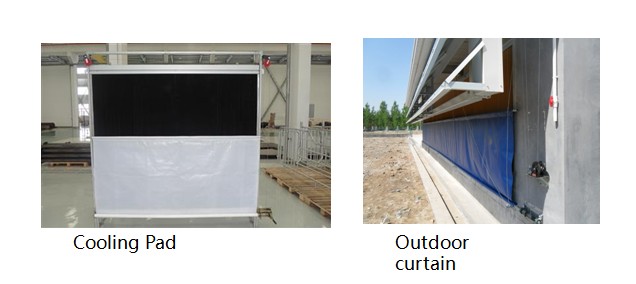 (5) heating subsystem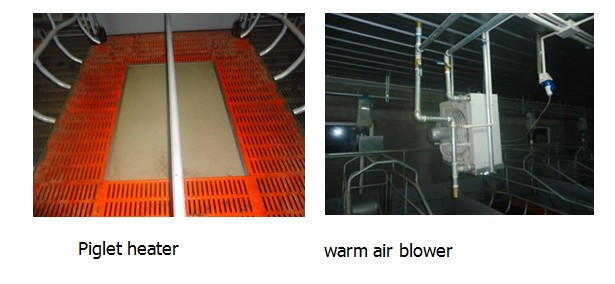 (6) environmental control subsystem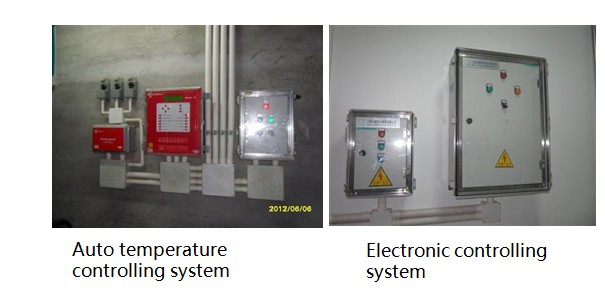 MUYANG cage, flatting and pig raising systems solutions have been applied to more than 80 countries of five continents and regions successfully, these countries and regions, including Malaysia, China, Nigeria, Indonesia, India, Madagascar, Pakistan, Tajikistan, Uzbekistan , Sri Lanka, Bangladesh, Cambodia, Nepal, etc., MUYANG have got the widely praised by customers, such as the typical customer,