Machineryshops.com offers you with Muyang excellent biomass energy equipment and facilities, hammer mill and pellet mill with high qualities can be got here.
Solutions
Muyang Biomass Machinery
Muyang specializes in the development and manufacturing of biomass molding process for customers to create a set of biomass solidification solutions, integrating design, manufacturing and engineering services as one complete delivery system. Muyang biomass energy industry relies on agricultural development, focusing on four categories of biomass: forest resources, agricultural resources, municipal solid waste and animal manure, realizing changes from energy consumption to energy production, and actively promoting environmental protection and energy structure adjustment .
1. Application fields
Muyang biomass energy solutions application includes: crop residues, wood and its processing residues, manure, municipal solid waste processing.
(1)Wood and wood processing residues
Forest growth and forestry biomass energy production processes, including firewood in the forest tending and thinning operations in the fragmented wood, branches and sawdust and other residues; timber harvesting and processing of branches, sawdust, wood chips and skins, etc. ; forestry waste byproducts, such as the fruit shells and cores.

(2)Crop and crop processing residues
Agricultural waste in the production process, such as crop straw harvest residues (corn stalks, sorghum stalks and straw, etc.); agro-industrial wastes, such as agricultural production process, the remaining rice husk.

(3)Animal manure
Livestock excreta, it is the other converting forms of biomass (mainly grain, straw and forage crops, etc.) , including animal feces and their mixtures with bedding.
(4)Post-processing of municipal solid waste
Municipal solid waste are garbage, food waste, etc.
2.Design technology
(1)Wood pellet technology programs (forestry waste)
(2)Straw pelleting process (wheat straw, corn stalks, rice straw)
(3)Forage particles and briquetting process (barley, alfalfa grass, Pennisetum)
(4)Animal waste treatment process (chicken manure, pig manure)
(5)Waste treatment process scheme (MSW - fertilizer)
Muyang has rich experience for different materials pelleting:
3.Equipment recommendation
(1)MPSL80X120 Vertical Crusher
| | |
| --- | --- |
| | Mainly deal with the object of bark, roots, straw, wood waste and other materials used in construction; equipment feeding speed automatically controlled by PLC based on host load; With remote device, one person can remotely operate; hammer with high wear-resistant materials, ease of removal and replacement; feed hopper by a hydraulic cylinder drive roll, easy maintenance; there is no requirement for the water content of raw material in this equipment; |
(2)MSPY series Wood shredder


control speed with speed control valve;
liquid electrically coupled automation control;
Multiple blade combinations, efficient cutting;
High production, low energy consumption, stable running, simple operation.



(3)SFSP132 serie saw dust hammermill


Mainly deal with the object through the chipper processed wood chips and straw broken through the thick feedstocks;
Mill screen hole can be chose φ12-φ20mm;
hammer mill crushing principle is material beating by hammer, hammer of high wear-resistant materials;
Side door open to replace sieve, ease of replacement; door with safety switch, automatic power off when changing screens, safer during screening replacement;
Forward and reverse rotation, hammer wear uniform.



(4)MFSP70×110×2 double-rotor straw crusher


Mainly deal with raw straw, straw can be baled or in bulk ;
Side door for screens replacement, simple and quick;
Hammer mill principle: beating and impacting by hammer, the hammer of high wear-resistant materials, easy removal and replacement;
Crusher equipped with front drive or chain conveyor belt, the bottom material discharging needs to be equipped with belt or pipelines.



(5)MUZL M Serie Pellet Mill


Adopts advanced frequency conversion motor feeder, the force feeding mechanism, uniform feeding, no machine blocking;
Belt speed system, overload protection devices, and iron removal devices, ensuring the safety of equipment;
Bearing automatic lubrication systems, reliable and safe, saving time and labor;



(6)MYKC briquetting machine


Used for grass, straw and other bulk materials briquetting.
Classic dual motor drive, smooth transmission;
Equipped with a speed warning device, safer and more reliable;



(7)Auxiliary equipment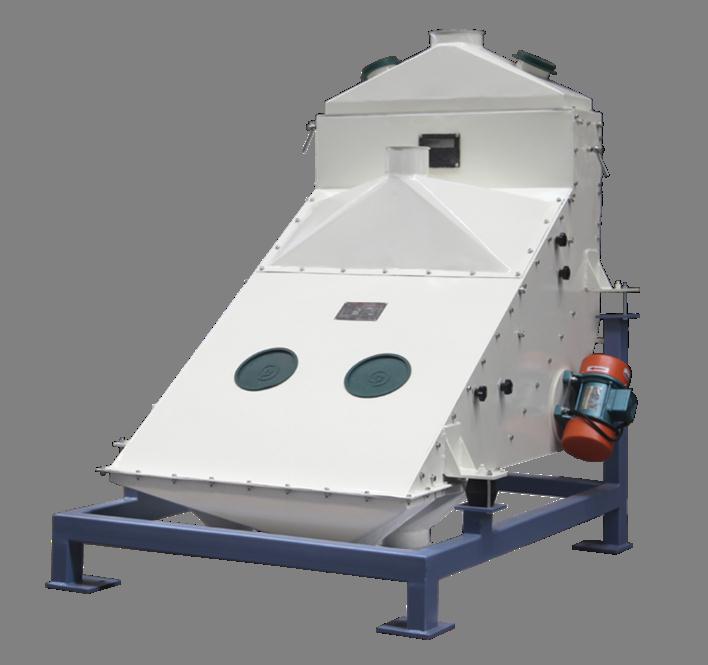 4.Application
With advanced design concepts, modern production equipment, perfect, superb installation techniques, the use of biomass energy solutions has been widely used in the world. Major clients include: American pellet company (USA), Transvaal gold (Poland), SAM CHONG TED SEN (Malaysia), ECO POWER LTD (Russia), Rashied Al Ballaa (Saudi Arabia), Planbiomass (Thailand), United Company (Egypt), Anhui Easy bio energy Co., Ltd., Hebei Feng Ning Hongsen Wood Co., Ltd., Harbin Sunshine biomass equipment manufacturing Co., Ltd., Fujian Taihe biomass Energy Limited, Tianjin Kerry Wood Co., Ltd., Beijing Gabo Biotechnology Co., Ltd., Jiangsu environmental Science and Technology Co., Ltd. is, and so on.
"On the occasion of cat litter pellet production line equipment successful commissioning works, on behalf of Tianjin Sheng Huan Biotechnology Co., Ltd., I express my heartful thanks to Jiangsu Muyang Co.,Ltd. in participating in this project construction. Your efforts ensure the smooth operation of the project on schedule, and the two sides established a good relationship of cooperation, once again thanks to Muyang's efforts in this project ! "
- Tianjin Sheng Huan Biotechnology Co., Ltd. June 19, 2013
"Dedication to the completion of our project as soon as possible, and the construction quality and progress is guaranteed, to show gratitude by this letter! "
- Gansu Wan Zi Qian Hong Forage Industry Co., Ltd. August 10, 2013